Greetings from the JSPE President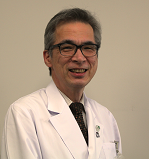 The Japanese Society for Pediatric Endocrinology (JSPE) celebrated its 50th anniversary in 2016 and is aiming at further development for the next 50 years. The JSPE has over 1,300 members consisting of clinicians, researchers and medical staff with expertise in pediatric endocrinology and diabetes. Its mission is to contribute to advancements in pediatric endocrinology and diabetes by enhancing the quality of education, improving medical practice and promoting research. I am honored to be the tenth president of the JSPE and would like to make efforts to develop this field in collaboration with you.

Pediatric endocrinology and diabetes are subspecialties of pediatrics and are major components of endocrinology and metabolism. Growth, development and nutrition are key areas in the field of pediatrics. We focus on the aspects of children's health related to endocrine function. Currently it is well known that many diseases in adults have their origin in childhood, such as obesity and metabolic syndrome. We are aware of this consequence and take care of health at all life stages.

To achieve its goals, the JSPE has established clinical practice guidelines for endocrinological disorders such as short stature associated with growth hormone deficiency, small for gestational age and Noonan syndrome, Turner syndrome, congenital hypothyroidism, Graves' disease, congenital adrenal hyperplasia, disorders of sex development, osteogenesis imperfecta, vitamin D deficiency, congenital hyperinsulinism, and childhood cancer survivors. Moreover, the JSPE has encouraged its members to conduct basic and clinical research to elucidate the mechanisms underlying a variety of endocrinological disorders and to develop new drugs.

The JSPE organizes annual meetings to exchange latest discoveries in the field among members and to provide new information from international leaders. The JSPE has two types of seminars (or schools) that provide basic and advanced training to young pediatricians. We hope participants will join us and improve their practice in the field.

Clinical Pediatric Endocrinology (CPE) is the official Journal of the JSPE and is published quarterly. CPE contains reviews and original articles that contribute to the progress of the field of clinical endocrinology and metabolism from infancy through adolescence. Articles in CPE can be retrieved in PubMed.

We will extend these activities to contribute to the field of pediatric endocrinology and children's health. Please join us. Many hands make light work.

Keiichi Ozono
President
Japanese Society for Pediatric Endocrinology
Professor, Department of Pediatrics, Osaka University Graduate School of Medicine